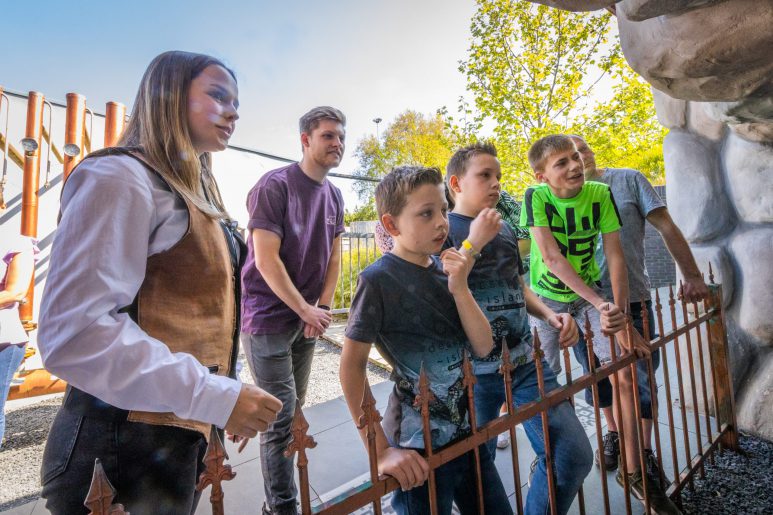 WHY HAVE A SCHOOL TRIP TO MIND MYSTERY?
If you are looking for special class outing or school trip, look no further! Mind Mystery is not only lots of fun, but also very educational. Surprising illusions, puzzles and other interactive elements will inspire your students to see the world from a different perspective. All in all, a fun afternoon for teachers and students alike, where creativity and ingenuity are encouraged.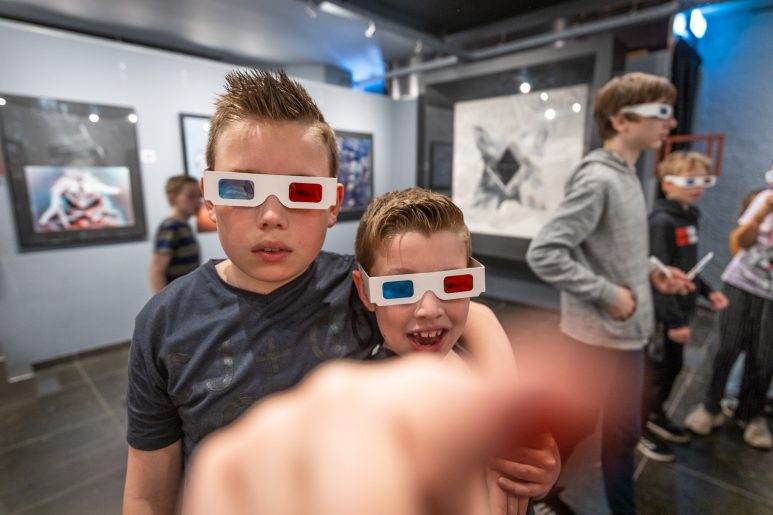 MIND MYSTERY FOR THE LITTLE ONES
For groups 7 and 8 we offer an extensive educational programme at Mind Mystery. With this, you as a teacher can spend time on different subjects prior to the visit.
The teaching programme consists of four lessons in which school subjects such as mathematics, physics, handicrafts and social interaction are combined with the optical illusions of Mind Mystery. After lesson four the visit to Mind Mystery takes place, with a guided tour of the park. Besides that, the students can explore on their own during the outing at Mind Mystery. A visit to Mind Mystery takes about 1,5 to 2 hours.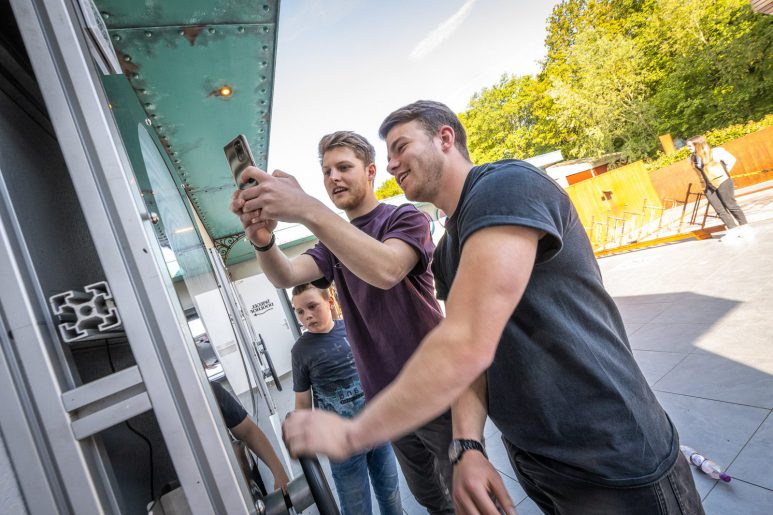 MIND MYSTERY FOR SECONDARY SCHOOL STUDENTS
Mind Mystery also offers a special experience for secondary school students. Through optical illusions and scientific knowledge about the brain, your students are taught to think from a different perspective.
TERMS & CONDITIONS AND PRACTICAL INFORMATION
For school groups, we charge an entrance fee of €9.50 per pupil (per 10 pupils one supervisor gets free entrance). This includes:
The comprehensive lesson package with accompanying materials
Entrance to the park
Additional terms & conditions that apply to the school rates:
Visit must be booked in advance
A school trip lasts no more than three hours
At least one supervisor per 10 pupils
We recommend visits from grade 7 onwards
The group must consist of at least 15 people
Any time is possible, with the exception of public holidays, weekends and school holidays
The 'Museumjaarkaart' is not valid
Lunch at Mind Mystery? You can! We have several lunch deals, so everyone can enjoy themselves:
Healthy packed lunch: €4,80 p.p.
Two wholemeal bread rolls with meat or cheese, a slice of gingerbread and an apple.
Fries with sauce: €2,80 p.p.
Fries with snack and sauce: €4,80 p.p.
Fries with snack, sauce and a drink: €6,80 p.p.
Sausage roll: €2,00 p.p.
Sausage roll with drink: €4,00 p.p.
After the visit, you can buy a Goodie Bag filled with fun, educational and handy items worth €5.00 per child.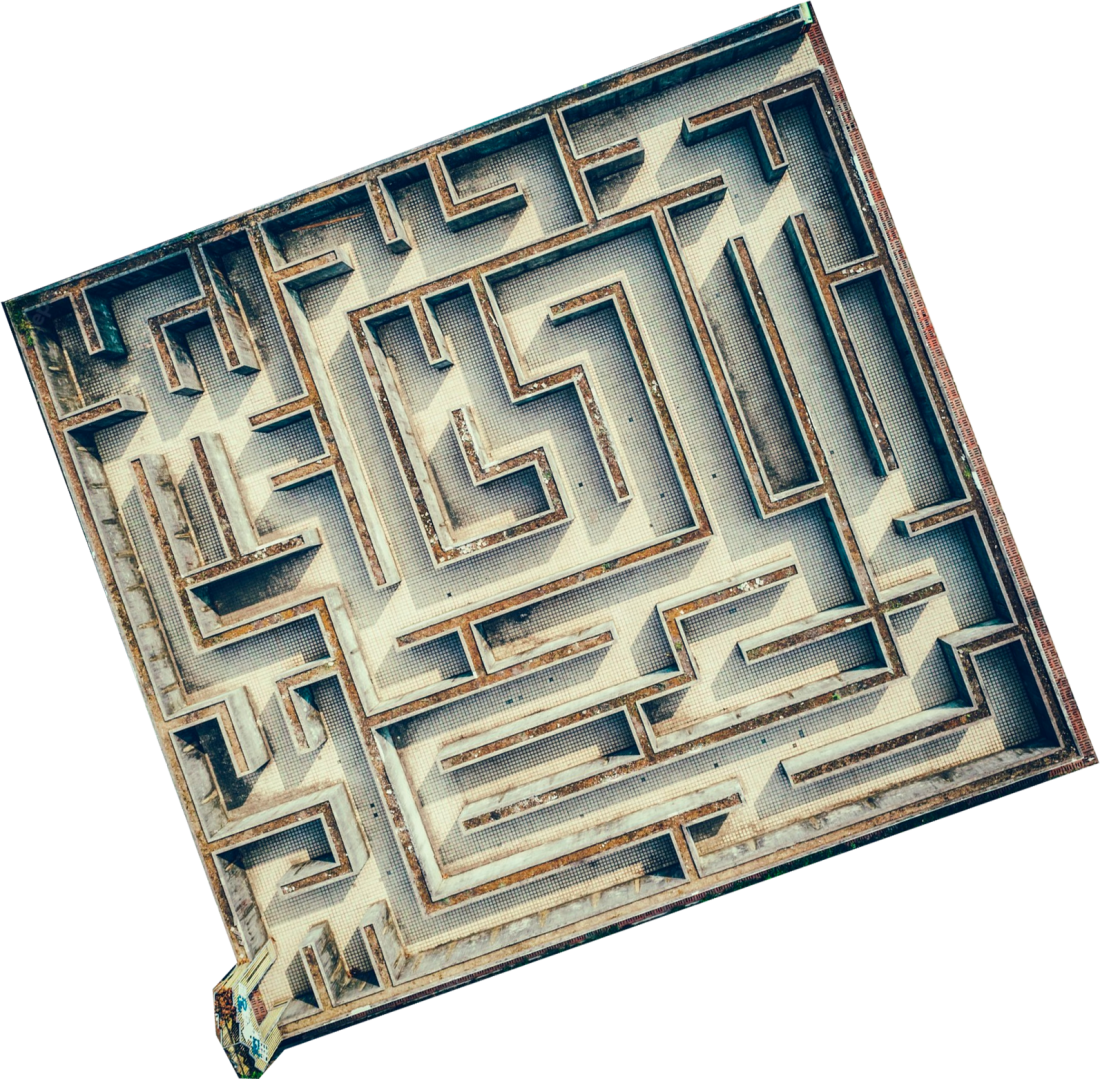 CAN'T FIND THE ANSWERS?
If you have any questions or would like to discuss the possibilities with us, please feel free to get in touch!